His curriculum vitae is chock full of intimidating, polysyllabic words—words like ubiquitination, immunocytochemistry, and nucleopolyhedrovirus. Which is pretty much what you'd expect from someone with two master's degrees in biotechnology and virology, a PhD in molecular virology, and a post-doctoral fellowship in neuroscience.But behind words that most of us can't even pronounce, let alone understand, Franciscan University's newest biology professor, Dr. Joseph Pathakamuri, sees not only something intelligible, but something beautiful."The beauty of the human being is so great," he explains. "And now advances in science make it possible for us to experience that beauty at a molecular level. Biology points to God; it explores the mysteries of being human."
Part microbiologist, part mystic, Pathakamuri comes to Franciscan from India by way of British Columbia, where he completed his graduate studies. It was on his way to World Youth Day in 2000, when he stumbled across a group of Franciscan students, that Pathakamuri first learned about the University. He was so impressed by them that he briefly considered throwing in the towel on his doctoral studies and moving to Steubenville. That urge struck again when he visited campus the following year.
"I remember standing outside Cosmas and Damian [the University's science hall], with my hands up against the glass, and thinking how much I'd like to see inside," he recalls.
But it wasn't for five more years, with his doctorate in hand and his new bride, Nicole, on his arm, that Pathakamuri finally made his way back to Franciscan…and his way into SS. Cosmas and Damian,where he now spends a good many of his waking hours.
Besides teaching students to probe the depths of the mysteries of God through science, Pathakamuri also keeps busy playing his Djembe (an African drum), often in impromptu jam sessions with students, cooking massive amounts of Indian food to feed the "starving" college kids he regularly invites over for dinner, and proudly walking his newborn son, Jerome, around campus.
"I'm thinking of making a T-shirt for him that says, 'A dollar to hold me,' on it. For Jerome's education fund of course," he explains. As for what he loves most about teaching at Franciscan?
"Teaching students in the morning, then receiving Jesus with them at noon."
Ph.D., Molecular Virology, 1998-2004: University of British Columbia, Vancouver, BC, Canada
Master of Technology, Biotechnology, 1996-1998: Jawaharlal Nehru Technological University, A.P., India
Master of Science, Virology, 1992-1994: Sri Venkateswara University, Tirupati, A.P., India
Bachelors of Science, Biology, Physics and Chemistry, 1989-1992: Sri Venkateswara University, Tirupati, A.P., India
Professor, 2006 to Present: Dept of Biology, Franciscan University of Steubenville, Steubenville, OH.

Area of Teaching: Biology and Nursing
Courses taught: Anatomy and Physiology, Medical Microbiology, Pathophysiology, Survey of biological sciences, Human Biology and Neurobiology
Area of research: Antibacterial and Brain-behavior studies using EEG

Post-Doctoral Fellow, 2003-2005: Dept of Psychiatry and Brain Research, University of British Columbia, Vancouver, BC, Canada.

Field of study: Molecular Neuroscience.
Project title: "Functional analysis of brain expressed RING finger protein (BERP) and its distribution studies in the brain."

Ph.D., Graduate Student, 1998-2003: Insect Molecular Virology Lab, Pacific Agro-Food Research Centre and University of British Columbia, Summerland, BC, Canada

Project Title: "Analysis of Orgyia Pseudotsugata Multiple Nucleopolyhedrovirus (OpMNPV) transcription factors role in viral DNA replication."
Field of study: Molecular Virology.

M.Tech., Thesis 1997-1998: Cellular and Molecular Biology department, International Crops Research Institute for the Semi-Arid Tropics, Patancheru, A.P., India

Field of Study: Biotechnology.
Project title: "Studies on the expression of soybean trypsin inhibitor (SBTI) gene in Escherichia coli and Nicotiana tabacum." This project involved developing insect resistant tobacco plant by expressing Soybean trypsin inhibitor gene (SBTI) isolated from Soybean.

M.Sc., Thesis, 1993-1994: Virology and Entomology departments, S.V. University and S.V. Agriculture college, Tirupati, A.P., India

Field of Study: Insect Virology.
Project title: "Studies on nucleopolyhedro viruses of Heliothis armigera and Spodoptera litura: purification, polypeptide analysis and serology". This project involved studying insect viruses with the long term goal to use them as microbial pesticides.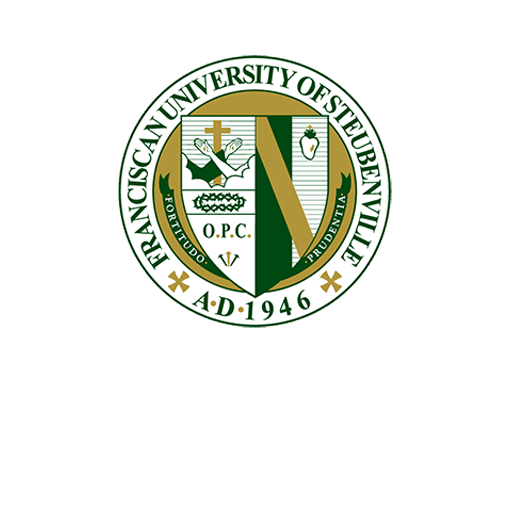 Pathakamuri, J. A., and D. A. Theilmann. 2002. The acidic activation domain of the baculovirus transactivator IE1 contains a virus-specific domain essential for DNA replication. J Virol 76:5598-604.
Dai X, Stewart TM, Pathakamuri JA, Li Q, Theilmann DA. 2004. Autographa californica multiple nucleopolyhedrovirus exon0 (orf141), which encodes a RING finger protein, is required for efficient production of budded virus. J Virol. 78(18):9633-44.
Pathakamuri, J. A., and D. A. Theilmann. Changing Acidic activation domain changes the specificity from OpMNPV replisome to AcMNPV replisome- AADs interact with virus specific replication proteins and activates replication (manuscript under preparation).
Schaefer, David J; Pathakamuri, Joseph; Sammut, Stephen; Karan, Kavita; "Emotional Arousal and Bollywood: Assessing Cortical Activation for Positive and Negative Content in Popular Hindi Cinema". published in book titled "Bollywood and Globalization: The Global Power of Popular Hindi Cinema." Routledge, 63: 167 (http://routledge- ny.com/books/details/9780415625234/)
Stone, B., Burke, B., Pathakamuri, J., Coleman, J., Kuebler, D. A Low-cost Method for Analyzing Seizure-like Activity and Movement in Drosophila. J. Vis. Exp. (84), e51460, doi:10.3791/51460 (2014).
Anatomy & Physiology lab manual, a photo atlas. Morton Publishing. ISBN 10: 1-61731- 540-0. First published in July 2015
Joseph Irvin Carina Danchik Joseph Rall Annie Babcock Matthew Pine Devin Barnaby Joseph Pathakamuri Daniel Kuebler. Bioactivity and composition of a preserved connective tissue matrix derived from human placental tissue. J Biomed Mater Res B Appl Biomater. 2018 Nov;106(8):2731-2740