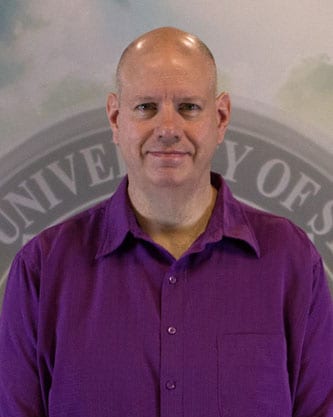 Professor of Biology
Chair of the Biology Department
Dr. Perozich currently serves as the Chair of the Biology Department. He has served on the faculty at Franciscan University of Steubenville since 1999. He currently teaches courses in children's health, genetics, bioinformatics, microbiology, and biochemistry. Dr. Perozich worked with the Computer Science Department to develop the Bioinformatics Certificate Program. Dr. Perozich's research involves using bioinformatics techniques to study the structure, function and evolution of protein families. Bioinformatics involves using computer databases and tools to analyze biological problems. He has co-authored several articles with student researchers analyzing protein families, such as heme oxygenases and adenylate-forming enzymes, like the luciferase enzyme from fireflies.
Dr. Perozich received his Ph.D. from the University of Pittsburgh School of Medicine, and his Bachelors degree from Lebanon Valley College.
PhD. Biochemistry and Molecular Genetics – University of Pittsburgh School of Medicine (Pittsburgh, PA)
BS Biology major, Chemistry minor – Lebanon Valley College (Annville, PA)
Part-Time Adjunct Faculty. Department of Natural Sciences and Mathematics – Carlow College (Pittsburgh, PA)
Instructor in Bio-Organic Chemistry and Microbiology – Ohio Valley General Hospital School of Nursing (McKees Rocks, PA)
Teaching Assistant in Medical Microbiology and Biochemistry Conference – University of Pittsburgh School of Medicine (Pittsburgh, PA)
2011 Franciscan University of Steubenville Summer Faculty Development Award
2010 Franciscan University of Steubenville Summer Faculty Development Award
2008 FUS Faculty Enrichment Grant – Present Poster at OCCBIO 2008 Conference
2008 Franciscan University of Steubenville Summer Faculty Development Award – Updating ALDH Alignment
11th Edition of Who's Who Among American Teachers & EducatorsTM (2007)
Tenure – granted 8/2006
Promotion from Assistant to Associate Professor – 5/2004
2002 Franciscan University of Steubenville Summer Faculty Development Award – Biochemistry Laboratory
2001 Franciscan University of Steubenville Summer Faculty Development Award – Immunology Course
American Association for the Advancement of Science (AAAS)
American Society for Microbiology (ASM)
International Society for Computational Biology (ISCB)
Protein Society
My research interests focus on the enzyme Aldehyde Dehydrogenase (ALDH). ALDHs catalyze the oxidation of aldehydes to their corresponding carboxylic acids coupled with reduction of NAD or NADP to NADH or NADPH, respectively. ALDHs occur throughout all phyla of life. Many disparate aldehydes are ubiquitous in nature and most are toxic at low levels because of their chemical reactivity. Thus, levels of metabolic-intermediate and environmental aldehydes must be carefully regulated. For this, most well studied organisms are known to have several distinct ALDHs which take part in a variety of physiological roles. which is central to the detoxification of alcohol, xenobiotics and several chemotherapeutic agents in the human body. Through analysis of a large protein sequence alignment (145 sequences) by this investigator, a large number of important conserved amino acid residues were identified in the ALDH extended family. In collaboration with the University of Pittsburgh, the activity of these residues is being explored via site-directed mutagenesis of the rat class 3 ALDH, providing students with skills in molecular biology, protein biochemistry and enzyme kinetics.Another area of research interest is the growing field of bioinformatics. Modern sequence databases possess a large amount of untapped information. Student research projects involve performing multiple protein sequence alignments of certain proteins and/or protein families. From these alignments and comparisons to known tertiary structures, the identities and potential functions of conserved residues will be proposed. Also the evolutionary relationships between proteins from distinct species will be evaluated.
Protein Bioinformatics: Supervised undergraduate research projects. Each student chooses a different protein to study. Protein sequences from various species or related proteins are accessed from databases and aligned. By analysis of the multiple sequence alignment and the tertiary structure, structural, functional and evolutionary relationships for the protein are elucidated.
Nicholas Freas. Fall 2013 – Spring 2014. Extended Analysis of Nucleotide Sugar Dehydrogenases.
Dorothy McAfee. Fall 2012 – Spring 2014. Comparison of Catechol-O-Methyltransferases with Other Class I Methyltransferases.
Moriah Holt. Fall 2012 – Spring 2013. Analysis of Clade A & B Serpins.
Josh Vanderhoof. Fall 2012. Analysis of RNases.
Michael Niemaszyk. Spring 2012 – Fall 2012. Comparison Sirtuin 2 to Other Histone Deacetylases.
Nicholas Cundiff. Spring 2012. Analysis of Pentapeptide Repeat Proteins.
Danielle Leatherby. Fall 2011 – Spring 2012. Comparison of Luciferases and other Adenylate-Forming Enzymes.
Katie Kirrane. Fall 2011. Analysis of Insulysin.
Christopher Maguire. Fall 2011. Analysis of Aromatic Amino Acid Hydroxylases.
Alyssa Morey. Fall 2011. Analysis of Pyruvate Kinases.
Anne McMahon. Spring 2011 – Fall 2011. Comparison of Influenza Neuraminadases to Other Sialidases.
Aaron Medina. Spring 2011. Analysis of Protein Phosphatase B.
Kathryn Steadham. Spring 2011. Analysis of the Chaperone protein GroEL.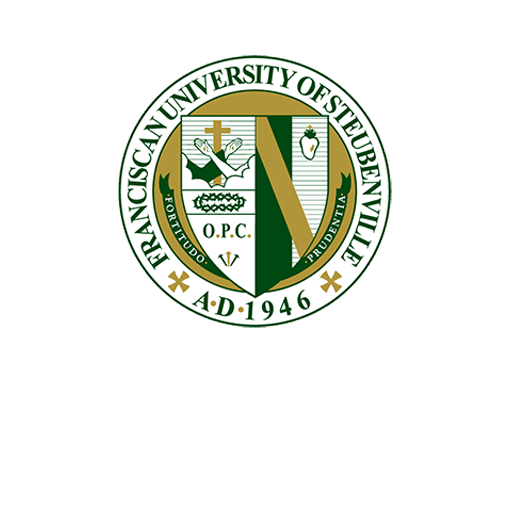 "EFFECT OF ALIGNMENT TRIMMING ON PROTEIN PHYLOGENIES: A COMPARISON OF TRIMMING METHODS. IN PREPARATION."
Ropelewski AJ, Mendez RG, Perozich J, Wymore T, Nicholas HB. 2014. Effect of Alignment Trimming on Protein Phylogenies: A Comparison of Trimming Methods. In preparation.
"ALDEHYDE DEHYDROGENASE: MAINTAINING CRITICAL ACTIVE SITE GEOMETRY AT MOTIF 8 IN THE CLASS 3 ENZYME. EUR J BIOCHEM"
Aldehyde dehydrogenase: Maintaining critical active site geometry at motif 8 in the class 3 enzyme. Eur J Biochem
AN ALGORITHM FOR IDENTIFICATION AND RANKING OF FAMILY-SPECIFIC RESIDUES
An algorithm for identification and ranking of family-specific residues, applied to the ALDH3 family. Chem Biol Interact 143-144:23-28
"BEYOND THE CATALYTIC CORE OF ALDH: A WEB IMPORTANT RESIDUES BEGINS TO EMERGE."
Beyond the catalytic core of ALDH: A web important residues begins to emerge. Chem Biol Interact 130-132:39-46
"COENZYME SPECIFICITY IN ALDEHYDE DEHYDROGENASE."
Coenzyme specificity in aldehyde dehydrogenase. Chem Biol Interact 130-132:115-124
COMPARATIVE ANALYSIS OF NUCLEOTIDE-SUGAR DEHYDROGENASES
Comparative Analysis of Nucleotide-Sugar Dehydrogenases. June 2009
COMPARISON OF HORSE PROSTATE KALLIKREIN AND OTHER SERINE PROTEASES
Comparison of Horse Prostate Kallikrein and Other Serine Proteases. June 2008
HSP90 N-TERMINAL DOMAIN AND ITS ROLE IN THE BINDING AND HYDROLYSIS OF ATP
HSP90 N-Terminal Domain and its Role in the Binding and Hydrolysis of ATP. June 2009
"RESIDUE CONSERVATIONS IN ALDEHYDE DEHYDROGENASE GENE FUSION PRODUCTS REEMPHASIZE FUNCTIONAL INTERPRETATIONS"
Residue Conservations in Aldehyde Dehydrogenase Gene Fusion Products Reemphasize Functional Interpretations. In: Enzymology and Molecular Biology of Carbonyl Metabolism 12, H Weiner, B Plapp, R Lindahl & E Maser, eds. West Lafayette IN: Purdue University Press, pp 8-14
"SHIFTING THE NAD/NADP PREFERENCE IN CLASS 3 ALDEHYDE DEHYDROGENASE. EUR J BIOCHEM"
Shifting the NAD/NADP preference in class 3 aldehyde dehydrogenase. Eur J Biochem