Pharmacy Degree Program Overview
Begin your undergraduate studies in biology or chemistry at Franciscan University of Steubenville in Ohio, then choose from two degree program paths to pharmacy professional schools at other leading Catholic universities to jump start your career in pharmacy.
Pharmacy degree options
2+4 Program: Earn your doctor of pharmacy degree in as few as six years. Through this joint degree program for pharmacy, you can earn an associate of arts degree in general studies from Franciscan University, then qualify to receive preferential consideration for acceptance into the doctor of pharmacy program at Duquesne University's Mylan School of Pharmacy in Pittsburgh, Pennsylvania.
3+4 Program: Complete two degrees in seven years by earning a bachelor of science in biology or chemistry from Franciscan and a doctor of pharmacy from Duquesne or D'Youville College School of Pharmacy in Buffalo, New York. Through cooperative partnerships, your biology or chemistry major course work fulfills prerequisite requirements for the Duquesne and D'Youville PharmD programs, and you may qualify to receive preferential consideration for acceptance into either professional school.
Explore More of the Pharmacy Program
Here are just a few other ways Franciscan's pharmacy program stands out from the rest:
A Catholic university education: Pharmacy program course work at Franciscan University in Ohio covers the natural sciences, which promote the dignity of the human person as created by God, as well as the Franciscan University core curriculum, which fosters the ethical, moral, and spiritual aspects of the human person.
A liberal arts education: As a biology or chemistry major in the pharmacy program, you'll benefit from the best aspects of Franciscan University: small class sizes, undergraduate research opportunities, a dynamic campus environment, a dedicated faculty, and a faithfully Catholic mission.
Pre-professional advising: Your pre-professional advisor will help you prepare and tailor a plan to reach your goal of admission to the pharmacy school of your choice, whether it's Duquesne, D'Youville, a public or Catholic university in Ohio, or elsewhere.
What Can You Do With a Pharmacy Degree?
Learn the skills and knowledge you need to make a difference in today's health care and pharmaceutical industries. As a key member of a health care team working with patients, physicians, and other allied health professionals, you will dispense medications and provide vaccinations, evaluate prescriptions for possible drug interactions and effects on certain health conditions, and help patients understand prescription and over-the-counter drug use. LinkedIn reports a high median salary of $123,000 for pharmacy graduates.
Graduate Schools for Pharmacy Graduates
Duquesne University Mylan School of Pharmacy
D'Youville College School of Pharmacy
Potential Employers for Pharmacy Graduates
Retail stores
Hospitals
Clinics
Insurance companies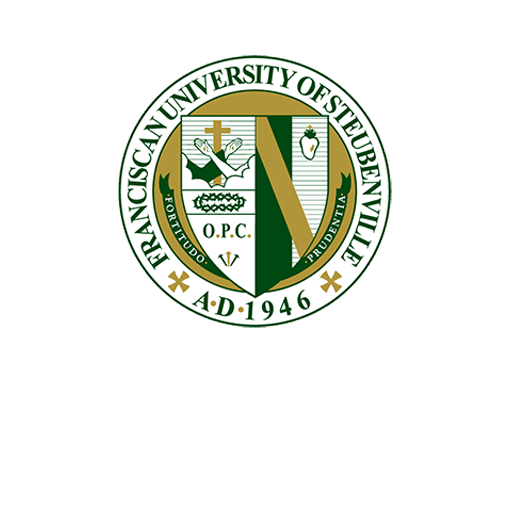 Duquesne University Mylan School of Pharmacy
Less than an hour from Steubenville, Ohio, Duquesne University's Mylan School of Pharmacy is nationally recognized for its academic programs and hands-on training. Graduates average a starting pharmacy salary of $110,000. The pharmacy school ranks No. 2 among Catholic schools of pharmacy by U.S. News & World Report and No. 3 among private pharmacy schools in funding by the National Institutes of Health.
D'Youville College School of Pharmacy
D'Youville College School of Pharmacy graduates score well on national and state licensing exams and enjoy a 100 percent job placement rate within six months of graduation. As part of your training, you'll collaborate with health care providers and other health professionals to prepare for jobs in pharmacy.
Franciscan Institute for Science and Health
Through real-world experience and hands-on training, the Franciscan Institute for Science and Health in Steubenville, Ohio, supports undergraduate internship, research, and professional educational opportunities in science and engineering.
Programs Related to the Pharmacy Program
Still undecided? You might also be interested in these other undergraduate degree programs at Franciscan that are similar to the pharmacy program.