Biology Program
Biology Bachelor's Degree Program Overview
Focus your biology degree at Franciscan University of Steubenville in Ohio by choosing from tracks in pre-medicine, research, environmental science, pre-health, and general biology. Add the bioinformatics certificate and expand your biology career options to include using computers to analyze biological data, such as DNA. Benefit from Franciscan's small class sizes, abundant research opportunities, and a core curriculum that integrates the Catholic faith and reason. By majoring in biology at Franciscan, you'll be prepared for health care and biology careers, and to continue your studies in biology, medicine, dentistry, optometry, veterinary medicine, and physical therapy.
Discover God's design
At Franciscan, you'll study life on the microscopic and macroscopic levels, discovering God's design in plants, animals, ecosystems, and the cosmos. You'll learn in an atmosphere — in and out of the classroom — that respects the dignity of human life, in harmony with the Catholic understanding of the world God created. Become part of a tight-knit Catholic community led by top-notch professors who are deeply engaged and invested in you and your future. These women and men of God will encourage you to propose your own research projects as well as to work alongside them on advanced projects. In fact, more than 70 percent of Franciscan biology majors participate in faculty-directed undergraduate biology research.
Explore More of the Biology Bachelor's Degree Program
Here are just a few other ways Franciscan's biology bachelor's degree program stands out from the rest:
Financial aid and scholarships: From need-based grants to scholarships specifically for incoming students to loans and work opportunities, there are many options available to make your Franciscan biology major affordable. Learn more about college costs and tuition at Franciscan.
Faculty mentoring: With a 14:1 student-to-faculty ratio, you'll develop mentoring relationships with dedicated and inspiring Catholic university professors. These experts, scholars, authors, and researchers are committed to helping you reach your educational, personal, and professional goals.
Applied learning: From research to study abroad to internships in Ohio and across the country, you'll gain a true understanding of biology through practical experience. Bring textbook and classroom learning to life through field experiences, too. In the Tropical Marine Biology course, for example, you can spend six days in the Florida Keys studying coral reefs. Franciscan's Human Embryology course allows non-biology majors to learn about life from conception to natural birth.
Catholic faith in action: Participate in medical mission trips, shadowing physicians, observing surgeries, and assisting in bringing much-needed care into poverty-stricken regions. Prepare to defend the culture of life in the greater medical and scientific community through a strong ethical foundation built on Catholic teaching.
What Can You Do With a Biology Degree?
Biology careers are in reach when you major in biology at Franciscan University in Ohio. Graduates of the Catholic-focused biology degree program work in research labs, allied health labs, and science classrooms. They're also continuing (or have completed) their graduate and professional school education. Franciscan biology majors have an astounding 90-percent acceptance rate to medical school alone.
Graduate and Professional Schools for Biology Majors   
Biology
Dentistry
Medicine
Optometry
Physical Therapy
Veterinary Medicine
Potential Job Titles for Biology Majors
Agricultural and Food Scientist
Biology Teacher
Environmental Scientist
Microbiologist
Research Assistant
Inquire For More Information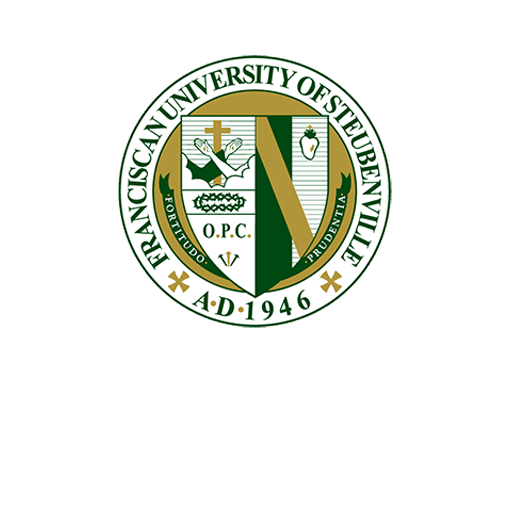 Franciscan Institute for Science and Health
The Franciscan Institute for Science and Health (FISH) is an initiative of Franciscan University of Steubenville with a mission to provide real-world experience and hands-on training to every Franciscan undergraduate science major and Engineering Dual-Degree student.
Franciscan Institute for World Health
FIWH provides and coordinates global health-focused educational trainings and experiences for committed and dedicated undergraduates with a secondary goal of fostering lifelong compassion and career connection to serve the unmet health needs of the neglected people of the world.
Research Driven Opportunities
Not only will you work on faculty-led biology research on the Franciscan campus in Ohio, you'll also gain hands-on experience assisting with trailblazing medical research nationwide — from the National Institutes of Health in Washington, D.C., to AVM Biotechnology in Seattle, Washington. You'll have opportunities to present research at national meetings and to publish peer-reviewed scientific articles.
Grow, develop, and be formed into a more mature biology student by spending a semester in Franciscan's Austrian program. You'll expand your biology major in unbelievable ways by traveling to places such as Rome and the holy sites of Christendom, and through courses taught at a 14th-century monastery that also serves as your home.
Programs Related to the Bachelor's in Biology
Still undecided? You might also be interested in these other undergraduate degree programs at Franciscan that are similar to the biology bachelor's degree.