Pre-Professional Programs Overview
Gain the groundwork you need to get admitted into professional schools and to succeed in your future health career through the pre-professional programs at Franciscan University of Steubenville in Ohio. From pre-dentistry to pre-medicine and pre-pharmacy to pre-physical therapy, Franciscan University prepares you to become a compassionate healthcare practitioner — no matter your future specialty.
Answer God's call
Empower yourself to answer God's call to serve in the health professions through any one of our pre-professional programs. Each area of pre-professional studies integrates Catholic faith and reason, research opportunities, and directed professional advising. Prepare for a career in:
Chiropractic
Dentistry
Medicine
Occupational Therapy
Optometry
Pharmacy
Physical Therapy
Physician's Assistant
Veterinary Medicine
Explore More of the Pre-Professional Programs
Here are just a few other ways Franciscan's pre-professional programs stand out from the rest:
Financial aid and scholarships: Visit the Franciscan Office of Financial Aid for information on scholarships and financial aid to make your pre-professional studies as affordable as possible.
Applied learning: Stand out from other pre-medicine majors on your professional school application through on-campus and nationwide research opportunities. From the National institutes of Health in Washington, D.C., to AVM Biotechnology in Seattle, Washington, you'll work with some of the country's leading labs. You'll also gain hands-on experience through internships.
Engaged and accessible Catholic faculty: Your Catholic professors at Franciscan are dedicated to helping you achieve your goals. Work alongside them on research, from studying the efficacy of adult stem cell regenerative medicine techniques to finding treatments for infectious diseases.
Guidance for your future: Take ownership of your career path under the guidance of your pre-professional program advisor. You'll have the tools to find the graduate program that fits you best and to submit a compelling application by the deadline.
Pre-professional program activities: Franciscan's pre-medicine, pre-dentistry, and other pre-professional programs provide you with year-round activities, including professional school recruiting visits, attending the Ohio Medical Education Day, and virtual advising fairs through the National Association of Advisors for the Health Professions and the Ohio Health Professions Advisors.
Be well-versed in sound Christian bioethics: Receive a Catholic faith-focused education that develops you into a professional who knows healing is not just about the body, but the whole person. Beyond technical knowledge, you'll learn to think critically, solve problems, listen with care, communicate with compassion, and, most importantly, make sound ethical decisions.
What Can You Do With Pre-Professional Programs?
Through the pre-professional programs at Franciscan University you'll receive an academically strong, ethically sound Catholic education that will prepare you to achieve your goal of getting into and succeeding in medical school or another professional school.
Graduate and Professional Schools for Program Graduates   
Biology
Chemistry
Dentistry
Medicine
Optometry
Physical Therapy
Veterinary Medicine
Potential Job Titles for Pre-Professional Program Graduates
Dentist
Medical Doctor
Doctor of Osteopathic Medicine
Medical Scribe
National Institutes of Health (NIH) Research Fellow
Occupational Therapist
Physical Therapist
Physician's Assistant
Veterinarian
Inquire For More Information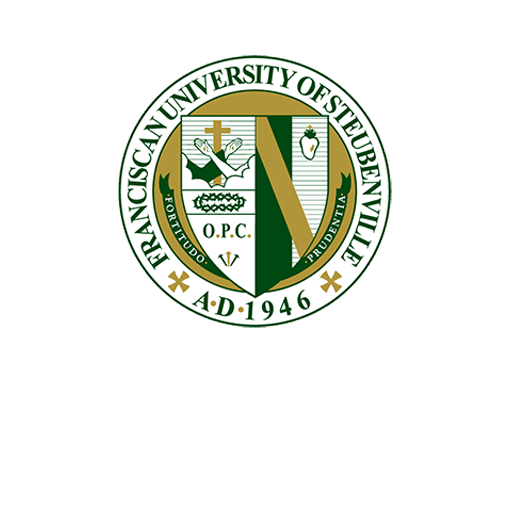 Franciscan Institute for Science and Health
The Franciscan Institute for Science and Health (FISH) is an initiative of Franciscan University of Steubenville with a mission to provide real-world experience and hands-on training to every Franciscan undergraduate science major and Engineering Dual-Degree student.
Franciscan Institute for World Health
Through Franciscan University's Omicron Iota chapter of Sigma Tau Delta, the international English honor society, you'll make lasting connections with distinguished English majors on campus and nationally and internationally. Society members serve others through service projects right here in Steubenville, Ohio. You'll also have opportunities to write for the Sigma Tau Delta literary magazine, which could lead to recognition and awards.
Grow, develop, and be formed into a more mature student by spending a semester in Franciscan's Austrian program. You'll expand your major in unbelievable ways by traveling to places such as Rome and the holy sites of Christendom, and through courses taught at a 14th-century monastery that also serves as your home.
Learn to care for the whole person by bringing the sacraments and basic medical care to Ecuador during 10-day spring medical mission trips. Shadow physicians, watch surgeries, and gain vital hands-on experience while demonstrating Christ's love in the world.
Programs Related to the Pre-Professional Programs
Still undecided? You might also be interested in these other undergraduate degree programs at Franciscan that are similar to the pre-professional programs.