Chemistry Bachelor's Degree Program Overview
Build a solid foundation of knowledge and learn what it means to be a faithful scientist through the chemistry bachelor's degree program at Franciscan University of Steubenville in Ohio. You'll benefit from small class sizes of just six to nine students in your chemistry major courses and learn from faculty members who embrace active learning. Your professors will mentor, advise, support, and encourage you throughout your undergraduate chemistry studies, and they'll model how to have a chemistry career that's consistent with the Catholic faith.
Experiences that lead to chemistry jobs
Beyond challenging you in the classroom, your professors will connect you to extensive on- and off-campus chemistry research projects and internships. The chemistry degree at Franciscan is rooted in the Catholic faith and can lead you to direct employment as a synthetic chemist, quality control and assurance chemist, and other positions in the chemical industry. You'll also be well equipped for post-baccalaureate research at esteemed places, such as the National Institutes of Health's National Center for Advancing Translational Science, and to pursue graduate and professional studies at Franciscan in Ohio and other top universities across the nation.
Explore More of the Chemistry Bachelor's Degree Program
Here are just a few other ways Franciscan's chemistry bachelor's degree program stands out from the rest:
Financial aid and scholarships: To make your chemistry degree as affordable as possible, Franciscan's Financial Aid Office will help you secure need-based grants, scholarships, and loans, and connect you with ROTC and work opportunities.
One-on-one mentoring: Develop meaningful, mentoring relationships with your professors of the Catholic faith thanks to Franciscan's 14:1 student-to-faculty ratio. They'll help you build a strong foundation in chemistry so you can be a better scientist and make a greater impact for Jesus. As scientists and men and women of the Catholic faith, they know the challenges you may face as you go out into the world. They'll be there to support you — while you're majoring in chemistry at Franciscan in Ohio and in your future career.
Applied learning: At this Catholic university, hands-on learning starts in the chemistry classroom. Students in Advanced Organic Chemistry, for example, use case studies in pharmaceutical compound synthesis to learn advanced organic chemistry concepts. Through Franciscan Institute for World Health and Franciscan Institute of Science and Health, you'll have opportunities to engage in chemistry internships in Ohio and across the country that are affiliated with and staffed by Franciscan. You'll also have opportunities to do internships abroad through the ACS International Research Experience for Undergraduates Program.
Exceptional Facilities: Even as an undergraduate you'll have access to fully equipped labs for instrumentation and synthesis. Instrument capabilities include separations, spectroscopy and spectrophotometry, electrochemistry, and bulk physical properties.
What Can You Do With a Chemistry Degree?
If you earn a chemistry bachelor's degree at Franciscan in Ohio, the answer is "a lot." Graduates enter the workplace directly as chemists and obtain other jobs in the chemical industry. Chemistry majors also have had great success in graduate programs in chemistry, biochemistry, chemical engineering, and materials science. Others have gone on to professional schools in Ohio and across the country to complete a Doctor of Medicine (MD), Doctor of Osteopathic Medicine (DO), or Doctor of Pharmacy (PharmD). The majority of Franciscan graduates find work or continue their education within nine months of graduation.
Graduate and Professional Schools for Chemistry Majors    
Franciscan University of Steubenville in Ohio
Baylor University
Massachusetts Institute of Technology
University of Michigan
University of North Carolina
Potential Job Titles for Chemistry Majors
Analytical Chemist
Bench Chemist
High School Teacher
Industrial Chemist
Quality Control and Assurance Chemist
Research Assistant
Synthetic Chemist
Inquire For More Information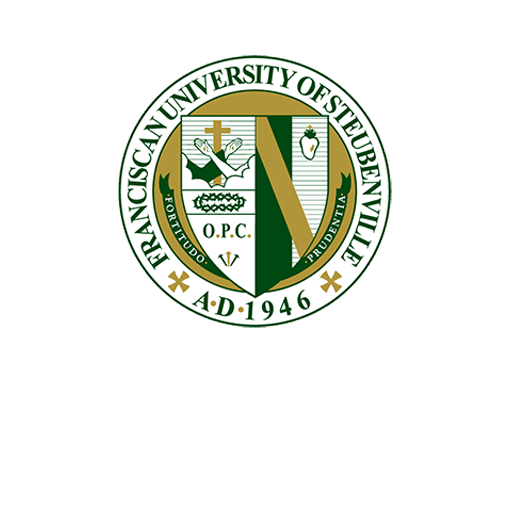 Franciscan Institute for Science and Health
The Franciscan Institute for Science and Health (FISH) is an initiative of Franciscan University of Steubenville with a mission to provide real-world experience and hands-on training to every Franciscan undergraduate science major and Engineering Dual-Degree student.
Franciscan Institute for World Health
FIWH provides and coordinates global health-focused educational trainings and experiences for committed and dedicated undergraduates with a secondary goal of fostering lifelong compassion and career connection to serve the unmet health needs of the neglected people of the world.
Life-changing Study Abroad in Austria
Take your chemistry major studies overseas through the Franciscan study abroad program in Gaming, Austria. Your chemistry courses and Catholic faith will come alive as you explore Europe and live and learn in a 14th-century monastery. Through this once-in-a-lifetime opportunity you'll experience other cultures and make discoveries that will impact your chemistry career — and your life.
Research-focused Chemistry Internships
As a chemistry major you can participate in nationwide, research-focused internships. Conduct research for 10 weeks at the AbbVie Research Facility in North Chicago, Illinois. Learn firsthand what graduate school is like through advanced internships at leading research institutions, such as Duke, MIT, and Boston, through Franciscan Institute for Science and Health (FISH) internships.
Programs Related to the Bachelor's in Chemistry
Still undecided? You might also be interested in these other undergraduate degree programs at Franciscan that are similar to the chemistry bachelor's degree.