Computer Science / Computer Information Science
Computer Science Program Overview
We live in a wired world. Nearly every moment of our lives, from the moment we wake up (to the sound of the alarm programmed on our iPhones), until we check our last e-mail of the day and shut off the lights (and program that alarm on the iPhone), is touched by computer technology. Our cars, our kitchens, even our traffic lights depend upon computers to work properly. In turn, those computers working properly depend on the people who design them, make them, and maintain them.
Which means that one day, if you major in computer science or computer information science at Franciscan University, both those people and that technology will depend on you.
In today's job market, the demand for men and women who understand computers (and the way people use them) is great and growing.
Every business and organization needs employees who can keep their systems running smoothly, help other employees work more efficiently with computers, and find new ways to put technology to use for their organization. That's what people who've majored in computer information science do.
Every business, organization, and person is also in need of the technology they use to get through the day. They depend upon the people who design new hardware and software, who make innovations to existing hardware and software, and who find new and better ways for technology to serve people and communities. That's what people who've majored in computer science do.
At Franciscan University, you can choose to major in either field of study. As a computer information science major, you'll study both how technology works and how people use technology. You'll receive a thorough grounding in hardware and software operations, as well as in business operations, acquiring the knowledge of people and computers necessary to help companies and organizations get the most out of the technology they use.
As a computer science major, you will study in depth the operation, design, and use of modern computer hardware and software systems. You will also receive a foundation in applying computing to mathematics, statistics, and operations research.
In both programs, your course work will be informed by the Franciscan tradition and the University's Catholic heritage. You will learn how to apply sound moral and ethical reasoning to questions of design and use, and how to ensure that technology always respects the innate dignity of the human person. You'll also learn how to navigate some of the most common ethical dilemmas that face those who work in the fields of computer information science and computer science.
If you choose to major in computer information science, you will need to complete 33 hours of course work in computer science, 9 hours in accounting, 18 hours in business administration, 6 hours in math, 6 hours in English, and 6 hours in economics. You will also be required to complete a senior thesis. This curriculum follows the guidelines set by the Association of Information Technology Professionals.
If you major in computer science, you will need to complete 41-44 hours of computer science course work (including at least 9 hours of upper level courses), 15-18 hours of mathematics, 6 hours of economics, and 6 hours of English. A senior thesis will also be required. This curriculum follows the guidelines set by the Association for Computing Machinery.
By the time you graduate, you will have the skills and experience you need to work with computer technology and in the computer technology industry. You will also have the ethical foundation necessary for making sound moral decisions about questions of hardware and software design and use.
Inquire For More Information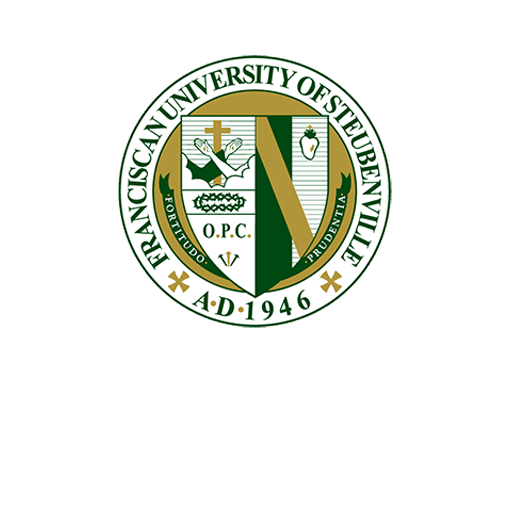 Discover the emerging field of bioinformatics as you earn your bioinformatics certificate at a Catholic university.
In bioinformatics, the intersection of biology and computer science allows researchers to employ computer software and sequence databases to solve and understand biological problems.
Grow, develop, and be formed into a more mature student by spending a semester in Franciscan's Austrian program. You'll expand your major in unbelievable ways by traveling to places such as Rome and the holy sites of Christendom, and through courses taught at a 14th-century monastery that also serves as your home.